Available pre-sale condominium and developments in Victoria, British Columbia
New construction can be daunting and there are a number of hoops to jump through – construction timelines, developer contracts, potential for additional taxes and fees, and the challenge of not being able to see or touch what you're buying. With that said, there are also a number of advantages that can make these commitments positive financial decisions:
1) Potential for market appreciation over the development timeline
2) Lack of competition in a currently competitive market
3) Opportunity to select finishes, exposure, floor level, etc.
Disclaimer: Alex Carroll PREC* and Lucas Hammond (licensed realtors with Engel & Völkers Vancouver Island, do not work for or represent the developers. Current prices reflected are subject to change)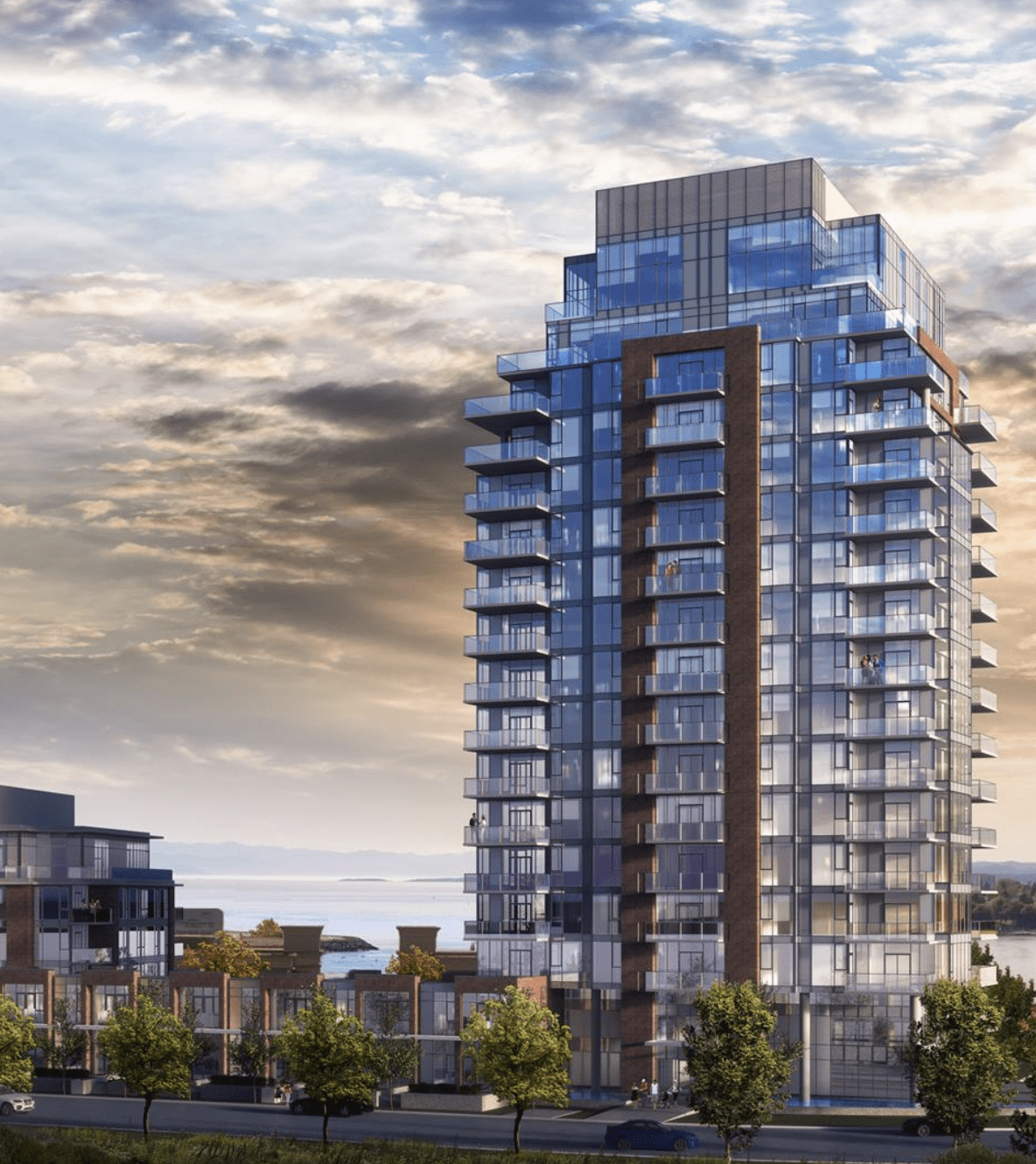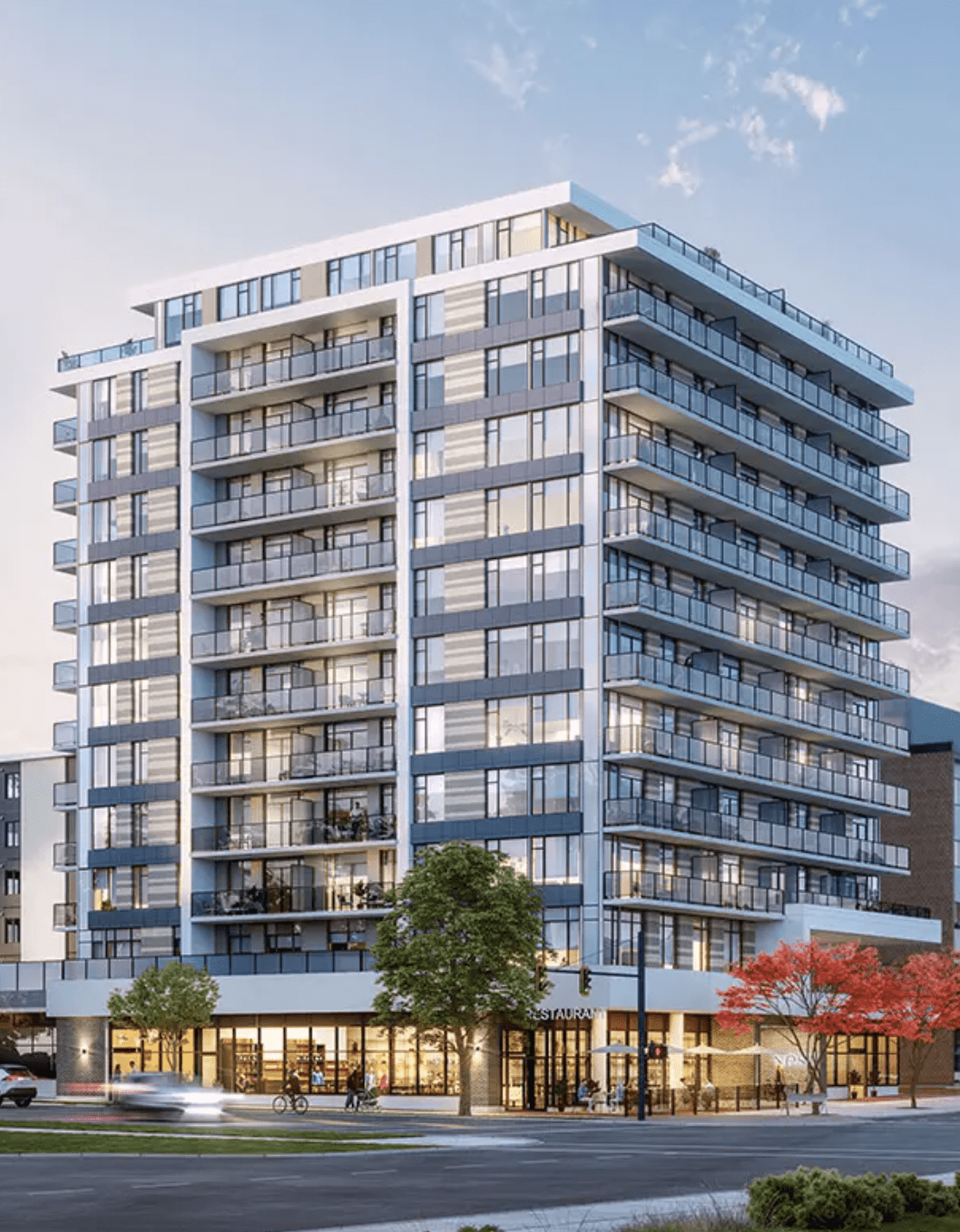 Located in the southwest corner of Fernwood, NEST offers elevated spaces away from the loud chatter of the city. This soft urban mid-rise is in the perfect location for any of your needs. It's just a stroll away from the eclectic Fernwood Village and Cook Street Village.  
Studio Units starting from: N/A
1 Bedrooms starting from: $418,900
2 Bedrooms starting from: $754,900
The exterior features 12 storeys casted in concrete with expansive windows and large balconies that allow a generous amount of natural light and fresh air into each space. The sophisticated interior includes generous kitchen space and storage, luxury appliances by Fisher & Paykel and heated tile floors in the primary bathrooms. Other features include chrome finish GROHE bathroom fixtures, porcelain tiles and solid surface quartz countertops. NEST offers intelligent designs to make your home feel like a retreat. 
Contemporary construction methods (mass timber) has helped to make this one of the most affordable options in the rapidly developing Mayfair district. The latest from Mike Geric Construction after well-received projects like Travino Landing in Royal Oak. Close proximity to town in a neighbourhood with upside. 
Studio Units starting from: $319,000
1 Bedrooms starting from: $369,000
2 Bedrooms starting from: $609,000
Mass timber construction is more sustainable than other building products and offers a lighter, safer, and and more environmentally sound method of construction with a smaller carbon footprint. CLT also can outperform steel and concrete in heat transfer/loss. 
The interior design features echo the construction methodology with warm colour palettes, exposed mass timber ceilings and columns, and an emphasis on sustainable community living. Other building features: rooftop patio, outdoor dog run area, EV charging stations, cycle storage, and a large lobby with large tables, kitchenette, and library.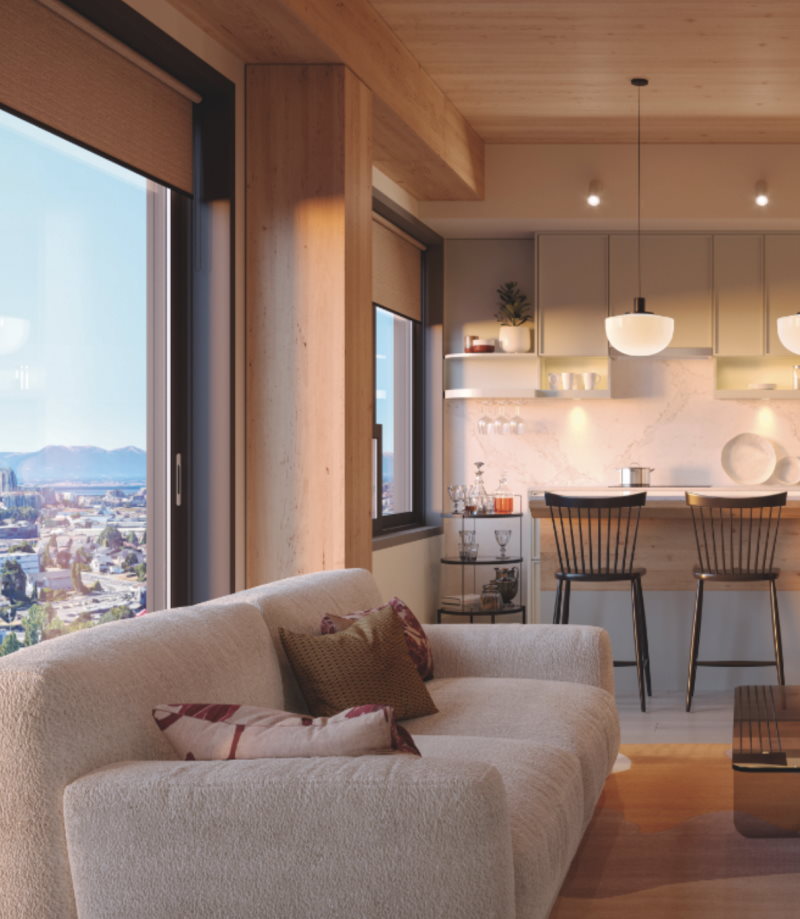 Want more info on Tresah?
Want more info on Pacific Trilogy?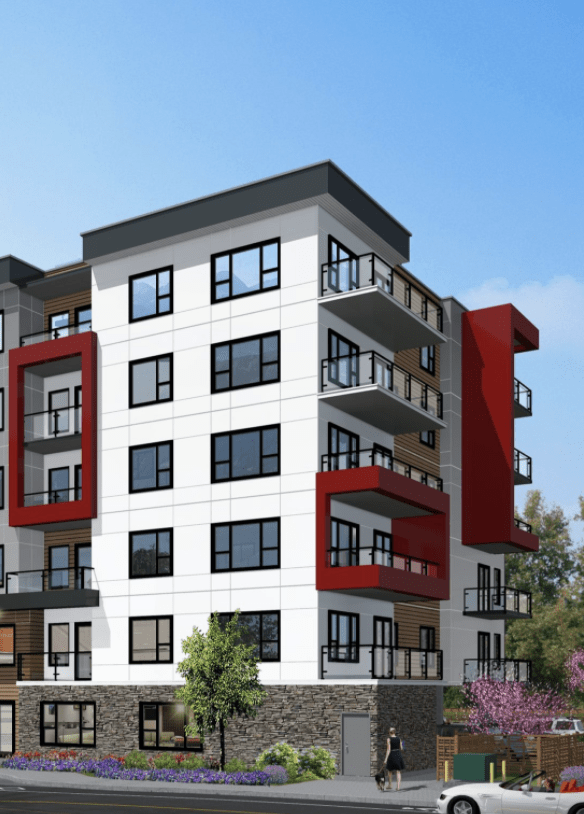 Just steps away from Langford's Goldstream Village, Pacific Trilogy offers eco-friendly and comfortable spaces to call home. The building features  concrete sound-barrier topped floors to ensure quiet nights. Experience nature at your door step with lakes, parks and green spaces close by.   
Studio Units starting from: Not Available 
1 Bedrooms starting from: SOLD OUT
2 Bedrooms starting from: $439,900
Expansive 9 foot ceilings and large windows allow your condo to feel spacious and bright. European cabinetry, EV charging stations and electric fireplaces are just some key features of these comfy condos. One of the most affordable options in the Westshore has been selling extremely fast. Reach out today for more info!
Urban character and sustainability go hand in hand in these condos. Minutes away from downtown Victoria, and overlooking the harbour, these spaces are a perfect fit for those who are attracted to the west coasts vibrant and healthy lifestyle. Located in Tyee Plaza, this space compels people to socialize in the open fresh air.
Studio Units starting from: N/A
1 Bedrooms starting from: $479,900
2 Bedrooms starting from: $764,900
A rooftop lounge with cooking and a dining area is just one of the magnificent bonuses to this condo. The timless designs offer spacious interiors crafted with West Coast materials and natural palettes. Fine Italian cabinetry sets blend with European contemorary designs to create quality in every detail. 
The interior's minimalistic aestehtic and open concept allows you to create your own style in your new home. Large windows allow the light to shine through and give you a picture perfect view of the harbour.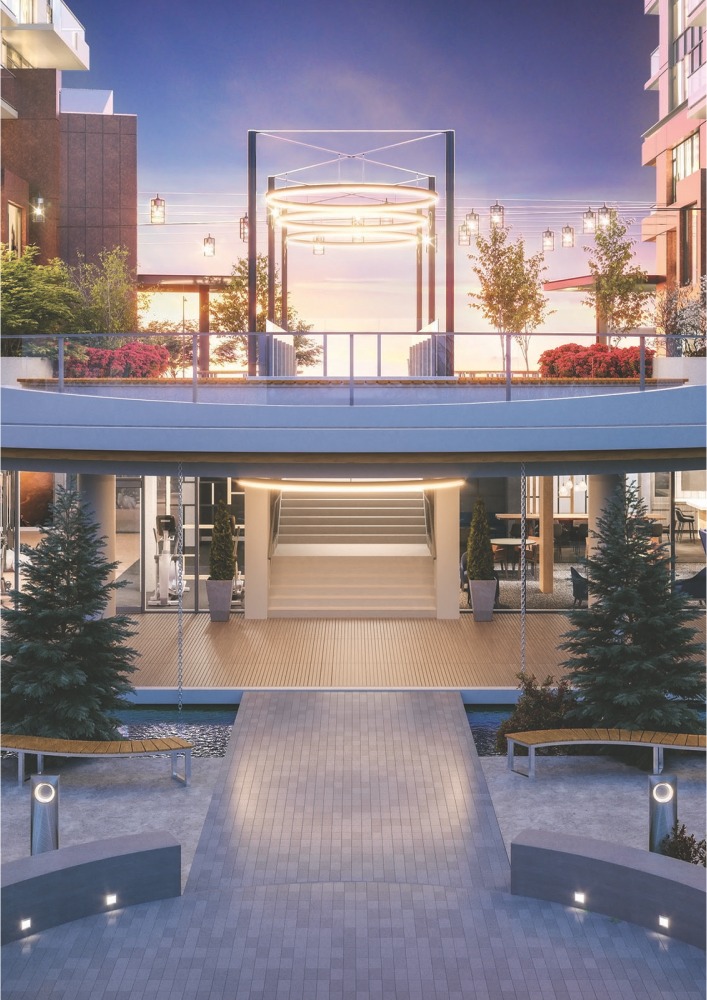 Want more info on Dockside Green?
Want more info on Two Waters?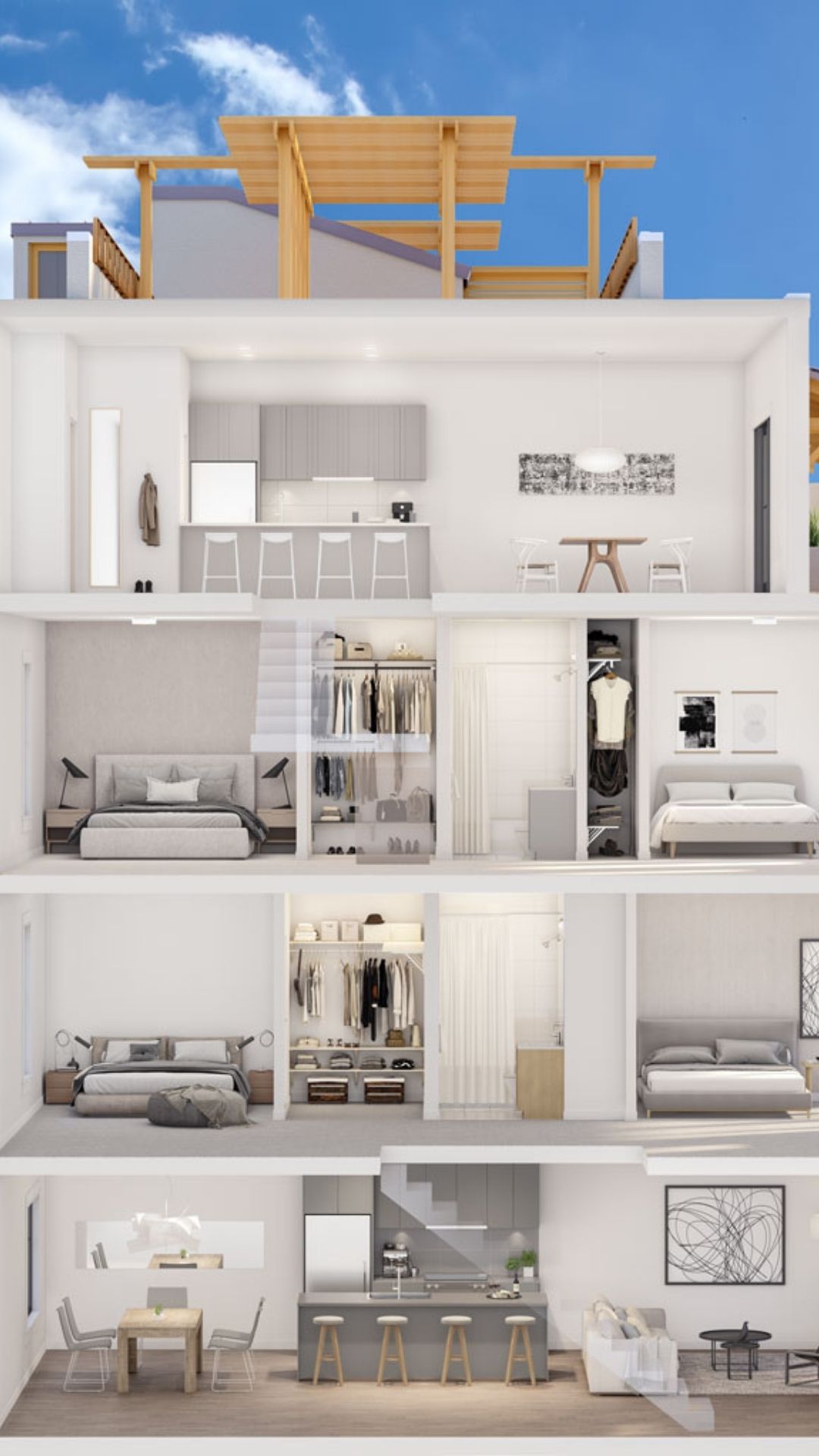 Between the Esquimalt Lagoon and Salish Sea is Colwood, a beautiful oasis. Two Waters is located on the waterfront and is an easy walking distance to local cafes, and just a short drive away from the downtown of Victoria.  
Studio Units starting from: 
1 Bedrooms starting from: 
2 Bedrooms starting from: 
Architect Paul Merrick designed Two Waters with a focus on working with the land and ensuring quality with the building. The modern architecture is inspired by the Arts and Craft Movement. With a natural palette, the exterior gives off a Mediterranean feel. Douglas fir and cedar are used to provide a warm finish, and only sustainable wood products are featured.
The interior design keys include polished quartz countertops,  and wide plank laminate floors and Fisher & Paykel  stainless steel fridges. The small touches such as vanity lights and matte ceramic tile walls and accent walls of hexagonal porcelain tile give this place a modern feel.  
 Moments away from the beautiful downtown with ample of delicious restaurants, these condo's are located in Victoria's vibrant Chinatown. Easy access to the David Foster Harbour Pathway, and the Harbour front, it's perfectly located for the best views. 
 JR 1 Bedroom starting from: $390,000
1 Bedrooms starting from: $540,000
2 Bedrooms starting from: 1,000,000
The architecture features lustrous steel and concrete and is done by D'Ambrois Architecture + Urbanism.  The exterior features include diamond shaped & champagne shingles with clear glazed windows and doors, bringing a modern and contemporary feel. The building also includes underground parking and bike storage and a fitness facility. 
The interior design is done by Kimberly Williams Interiors which brings contemporary kitchens with elegant quartz countertops and modern bathrooms with heated flooring. All interiors are polished with the choice of light or dark designs to give it your personal touch.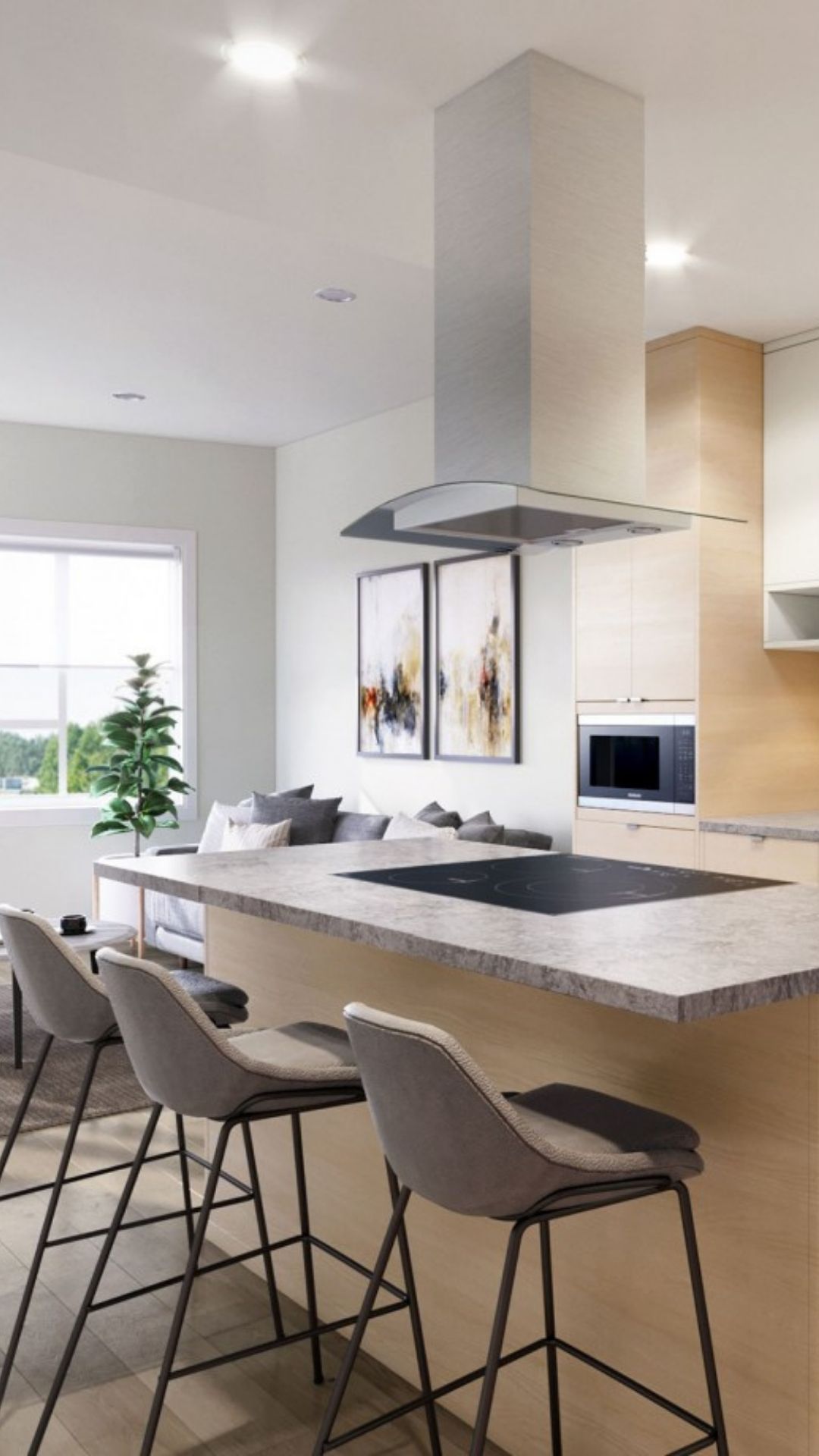 Want more info on The Pearl Residences?
Want more info on Pacific House?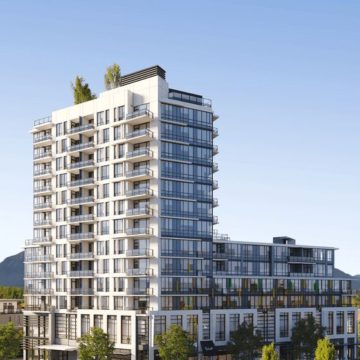 These beautiful homes bring endless ocean views right in the heart of Esquimalt. Waterfront attractions and urban amenities right at your doorstep, Pacific house is just moments away from the vibrant downtown.
Studio Units starting from: N/A
1 Bedrooms starting from: $479,900
2 Bedrooms starting from: $705,900
This modern 9 story concrete building is at the corner of Head Street and Esquimalt Road. The glass facade gives panoramic views that are simply breathtaking. Open floor plans and large balconies are they key feature to these beautiful homes. 
Haven by Chard Development
Located in Fernwood and Northpark and along the beautiful green streets, you'll find Haven right by food trucks, heritage homes, yoga studios and street art. This modern west coast architecture is by Proscenium Architecture + Interiors, and is in an eclectic green neighbourhood. 
Studio Units starting from: $325,000
1 Bedrooms starting from: $414,000
2 Bedrooms starting from: $595,000
The exterior brings warms accents to a low maintenance building that flows brilliantly into the lobby. Outside includes a court yard that has a children's play area, and garden plots.
The interior includes flat panel doors with  modern satin chrome levers, double glazed windows and a neutral and modern design. Spacious walk in closets and large pantry spaces will give you all the room needed. Other features include, underground parking, stainless steel appliances, bike storage and encrypted security fobs.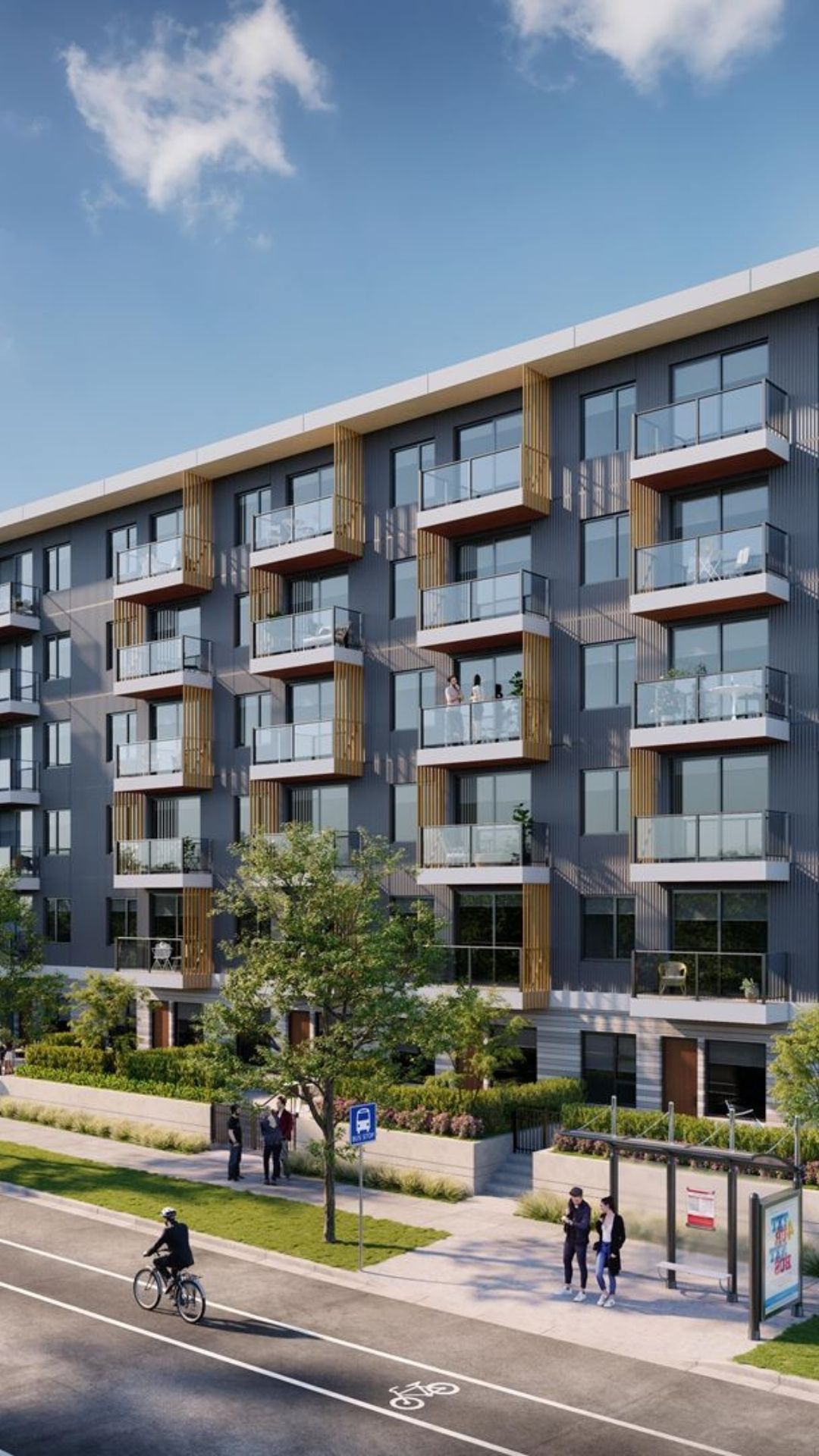 Personal Real Estate Corporation*
Assisting Home Buyers and Sellers in Residential Real Estate in Victoria BC