Born and raised in Saanich in Cadboro Bay, a small seaside community on Victoria's eastern shoreline. Alex attended Frank Hobbs Elementary and Mt. Douglas Secondary School. He developed a love for sport at an early age.
After visiting several Canadian Universities, Alex chose to accept a scholarship from Queen's University in Kingston, Ontario.  Across the span of the next 4 years at Queen's, Alex completed a Bachelor of Arts with Honours in Political Science and was a sprinter on the Track and Field Team.  He capped his time with the football program as the leader in all of Ontario University (OUA) football in receptions, yards, and touchdowns for the 2014 Season (2nd in the nation). He was an OUA All-Star Receiver and Kick-Returner.
Subsequently, Alex was signed by the Saskatchewan Roughriders of the Canadian Football League in the spring of 2015 where he began his professional career.  His first 2 receptions in the CFL were touchdowns, one coming in the preseason, and the next on August 22nd, against the Calgary Stampeders.  In the spring of 2017, Alex was signed by the Montreal Alouettes, but suffered a season ending knee injury in the preseason.
After experiencing many different cities in Canada, Victoria will always be home. Alex still loves sports and fitness and enjoys getting outdoors, lifting weights, and playing golf. He aspires to continue to be involved in the Football community in Victoria by both coaching and training young athletes.  Alex lives in Vic-West with his fiancée Hayley. 
Many of his achievements in sport were the result of hard work, dedication, and sacrifice.  He translates this same attitude and skill set to Real Estate, to go above and beyond for his clients.  Alex is an MLS Award Winner and reached Engel & Völkers Diamond Status in 2019 after handling $19,782,946 in residential real estate for the year.
With a passion for this beautiful city, relationships he has formed throughout Victoria and across Canada, and a modern perspective on Real Estate Marketing, Alex's promise is to provide high-level service with honesty, integrity, and unsurpassed work-ethic.
Alex's promise is to provide a high level of service with honesty, integrity, and unsurpassed work ethic
Alex was recognized as a top 10 producing agent among 3 separate Engel & Völkers Vancouver Island offices in Victoria in 2019, and consequently awarded the Engel & Völkers Diamond Award for 2019 based on GCI. 
He finished last year within the top 11% of Victoria Realtors and earned an MLS Silver Award for completed transactions.  Any awards or recognition are a result of great relationships with valued clients, repeat business, and referrals. See what his clients are saying below.
"My wife and I would like to give Alex our highest possible recommendation, for the tireless and skilful work he undertook on our behalf that resulted in the sale of our Cadboro Bay home in July 2019.
His diligence, attention to detail, and unfailing willingness to put in additional time and effort to assist in the process can not be overstated. His advice was also very sound and beneficial to us financially, during the final negotiations he conducted on our behalf.
Many thanks Alex, and best wishes for the future!"
-Tom M
"Alex offered his services in an honest and professional manner. He took the time to understand my needs and organized multiple viewings with consideration for my schedule. His dedication to my best interest, ability to negotiate with tact and deliver results were evident and key to my purchase. Being a young home buyer, Alex understood my budget and never pressured me to make a decision. He helped arrange contacts for other services involved in the process and was available to answer all questions. As a first time home buyer, his knowledge and transparency of the process was incredibly helpful. I would highly recommend Alex to anyone seeking to purchase or sell a home: he helped make the transaction smooth and enjoyable."
-Marcelina L
"I highly recommend Alex both as a professional as well as a person. We met him by accident when we went to view a house that he was showing. Although that house was not for us, we were so impressed how dealt with our questions and looked with us at the possibilities to try and make the house fit our purposes that we asked him to act as our Realtor. We ended up using Alex to buy our new house and then sell another house on behalf of our family. With the latter he dealt with family members based in different locations and time zones in a prompt, clear and professional manner. He also sold the house within 36 hours of listing it, at above the list price – a great result.
If you value clear communication, prompt, accurate service and no sleazy sales talk – Alex is your guy."
-Phil and Sandra W
"We contracted Alex to sell our Oak Bay home. He did great homework, prepared a selling plan and then carried it out. In a short time we had a reasonable offer and he worked with the other realtor through a challenging negotiation to get the sale closed. we were please with the outcome. They kept us well informed and guided us through the various steps. We give him top marks for his effort in a challenging market."
-Bob and Pat S
"Excellent. We had been looking for a home in a specific area and Alex understood what we hoped for, and he found it. Then, with no pressure, a gentle manner, he found a buyer for our prior home, and graciously landed us. Steady, generous, pleasant in all ways.
We would recommend him to anyone"
-David and Bren H
"I would highly recommend Alex for any real estate transactions you have.
He was very organized and professional. Our property sold quickly at a good price with no complications. He is young and energetic and worked hard to make things happen."
-Gail P
Agent
Lucas was born in South Africa and moved to Toronto with his family as a young teenager.  He then moved to Victoria in 2011 to train and compete full time with the Canadian National Rugby 7's team. For the past 9 years he has travelled the world, competing in the HSBC Rugby Sevens World Series. He also participated in two Commonwealth Games, two Sevens Rugby World Cups, and the 2015 Pan Am Games. His team has qualified for the Tokyo 2020 Olympics, although they are delayed. Although the Games have been postponed due to Covid-19, he still trains and plans on competing when they do take place (currently scheduled for 2021). 
Having now lived in Victoria for all of his adult life, Lucas takes immense pride in calling Vancouver Island home.
After travelling around the world and meeting many unique people from diverse backgrounds, Lucas has developed a huge appreciation for various cultures and perspectives. This, along with his team-focused personality, allows him to work well with people from all walks of life. Combining his unsurpassed work ethic with expertise and integrity, Lucas makes buying and selling properties simple and straightforward for his clients.  He takes a client-centred approach and would love to support your real estate goals. Lucas invites you to reach out to him anytime at 250-634-4088.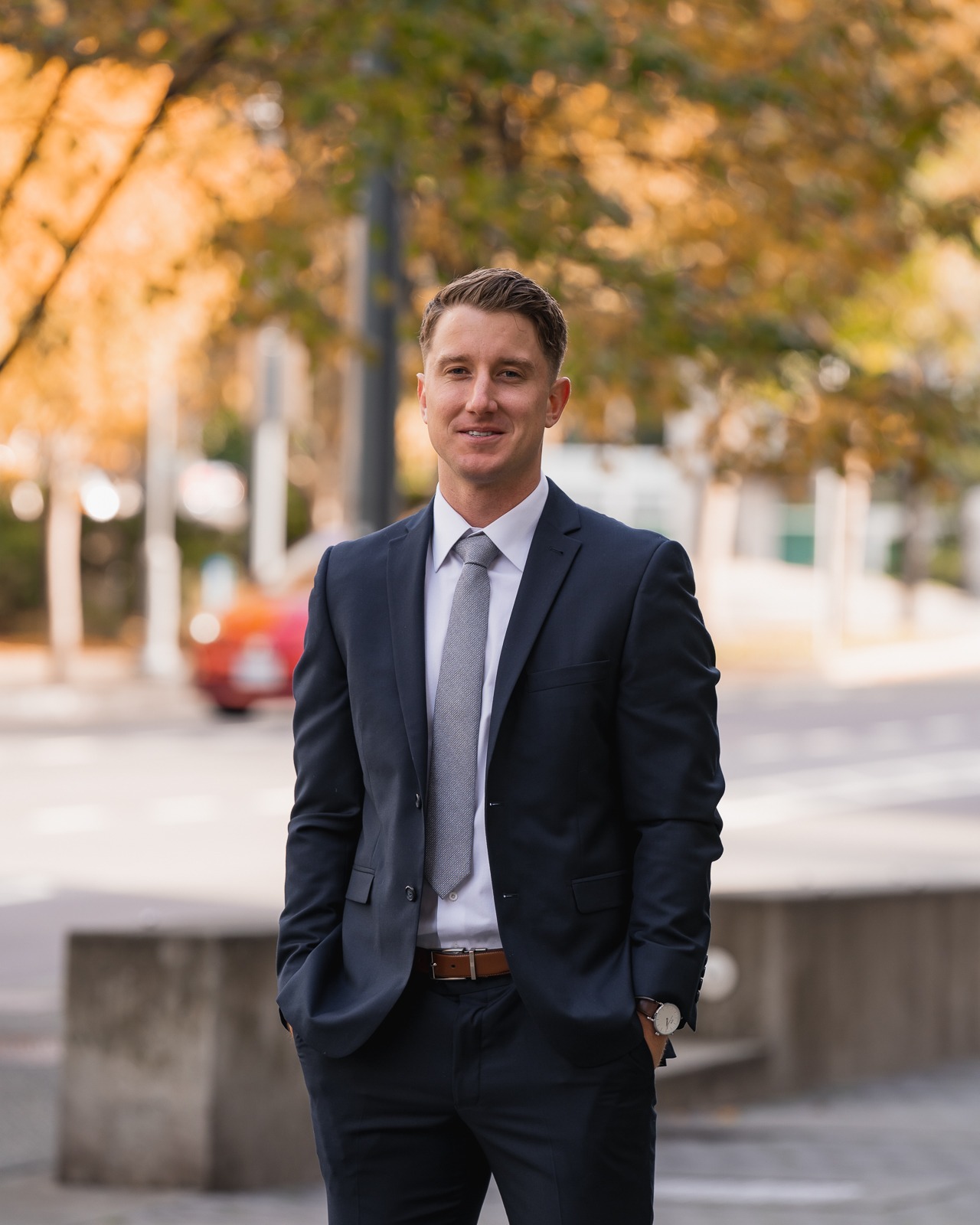 Executive Assistant – Operations
James is a Victorian through and through. Being born & raised on the island, it is safe to say his passion for it has run deep from an early age. He attended Mount Douglas High School in Gordon Head where academics and athletics go hand in hand. He has developed a passion for both and in his spare time enjoys boxing, weight training, spending time with friends, and exploring our beautiful island and everything it has to offer. Real Estate has been a passion of his for many years as other family members have built amazing relationships and careers in such a dynamic industry. He is thrilled to be a part of an extraordinary team built on hard work and integrity.
For property valuations, custom tailored marketing plans, and market insights:
Personal Real Estate Corporation*
Assisting Home Buyers and Sellers in Residential Real Estate in Victoria BC