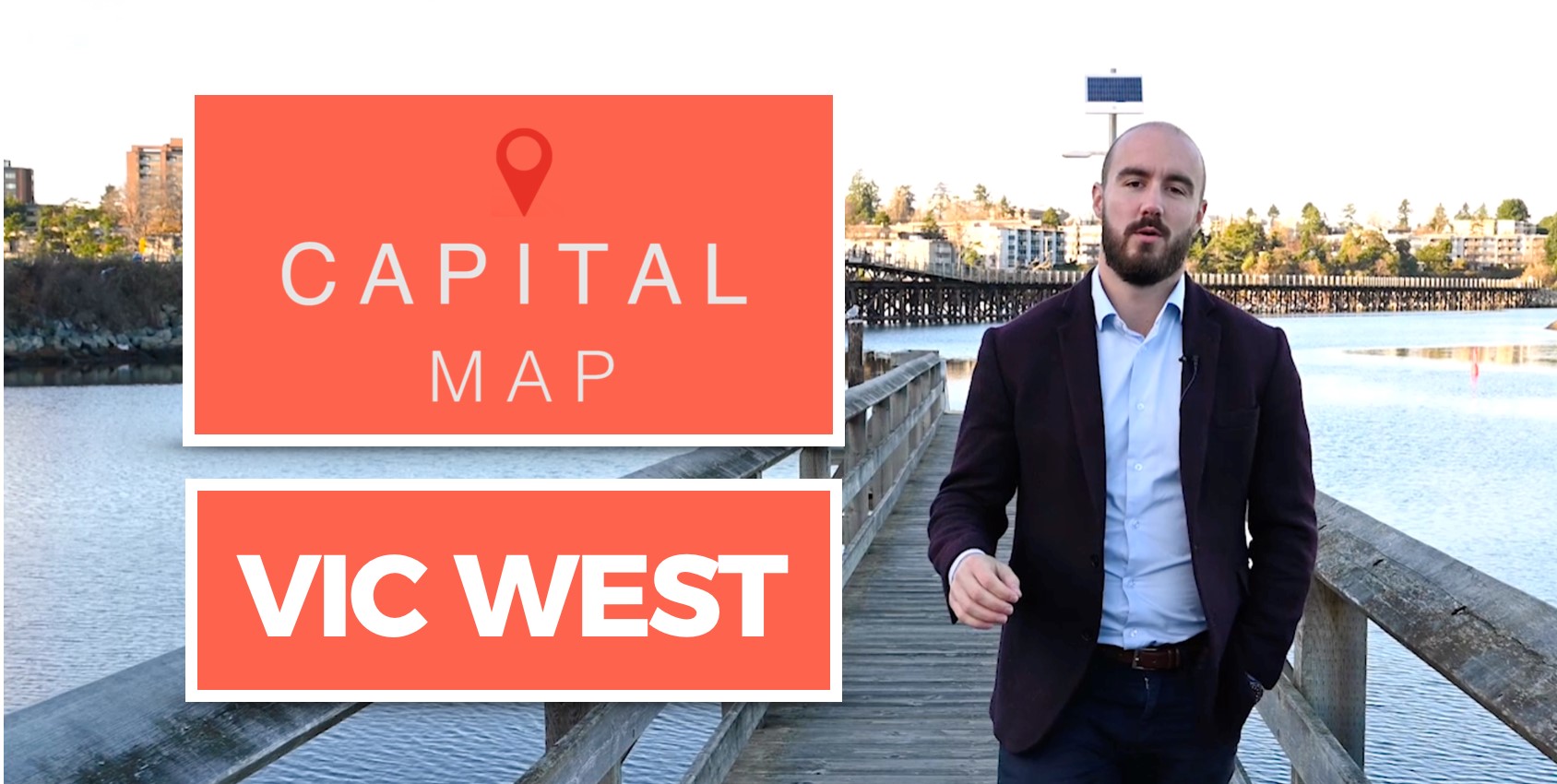 Victoria Neighbourhood Guide – Episode #1
Buying a house in Victoria BC can be a daunting task, especially if you are moving to Victoria BC for the first time. That's why I wanted to create a Victoria neighbourhoods guide to introduce you to the different communities in our beautiful city. Whether you are jumping over to the island from the Vancouver Real Estate Market, Toronto Real Estate Market, Calgary Real Estate Market, or somewhere in between, welcome to the Capital Map!
In this episode, we explore the vibrant community of Victoria West, where it's situated, and how it fits into the picture of the Victoria Housing Market. The Victoria Real Estate Market was on an absolute tear in 2021, so it's important to get acquainted with the variety of housing options and price points if you are considering buying a house in Victoria. Vic West is one of Victoria BC's oldest neighbourhoods. From the turn of the century, you'll find the landscape dotted with Queen Anne and Gothic revival homes that were once occupied by Victoria BC's elite and considered luxury homes and estates.
The Burleith Estate was also sited in Vic West. Remnants of its grounds and perimeter wall can be seen by driving along Craigflower Road. In the last decade, it's become a primary site for new development and density. Major skyrises (Songhees, Dockside Green) now dot the coastline but much of the charm and character has been retained inland. Above all, it is a neighbourhood that feels a little quieter than downtown Victoria BC but is still within walking distance away.
Vic West offers unique recreation opportunities along the Gorge Waterway and popular parks. Let me know in the comments below if you have any questions about living in Victoria BC, moving to Victoria BC, Victoria BC Neighbourhoods, or Victoria BC Real Estate. Feel free to reach out to me directly as well, I would be happy to answer your questions about Vancouver Island and the Victoria BC Housing Market.
https://alexcarroll.ca/wp-content/uploads/2022/02/Capital-map-vic-west.jpg
850
1688
Alex Carroll
https://alexcarroll.ca/wp-content/uploads/2023/03/teamlogo-carrollgroup-color-v4.svg
Alex Carroll
2022-02-28 23:55:07
2023-02-27 21:34:49
Victoria Neighbourhood Guide – Episode #1